How the BPM system works
The idea behind any BPM system is very simple: when implementing business process management in your company, you describe them by using clear diagrams without involving IT experts. Settings are made with a click of a mouse and do not require programming skills.
The plan of actions are sent for execution. This means that all participants in the business process receive tasks in the system in a preset sequence. At the same time, the BPM system allows you to track and control the progress of work in real time.
Potential optimization opportunities are identified based on monitoring of the already available data. This allows you to quickly respond to new market trends and form a competitive advantage.
Improvement of processes is carried out in an understandable visual environment and can be performed by developers.
Managing Business Processes
Our solutions is powered by a high-performance BPM engine that allows digitizing the company's workflow in the graphic editor. Process charts are created based on BPM 2.0 notation, which makes them understandable to regular users.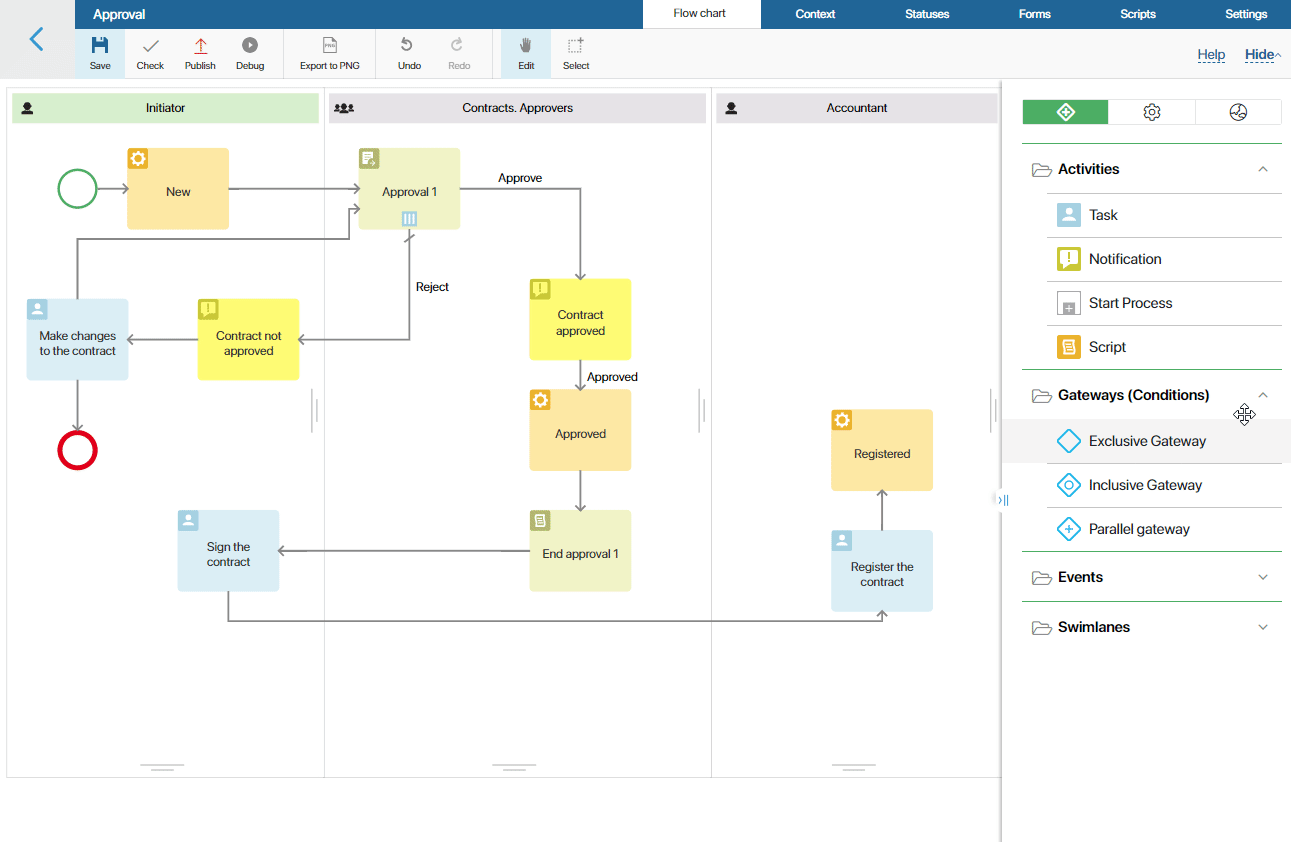 Business analysts can describe a process execution consequence, configure operations, task forms, set transition rules — all without involving developers. It also allows the analyst to set up processes so that the manager has all the necessary tools to interact with other departments.
Business processes provide clear communication and ensure that work in other departments is done efficiently and on time. The system requests the necessary information from the manager, transfers it to the appropriate department, and assigns tasks to all executives. Control tools prevent from overdue tasks and ensure timely results.
Integration with Intelligent Automation
By using our solution, you can get effective business processes, in which it is responsible for the automation of process management, and RPA is engaged in automation of specific operations within them. Execution of process tasks is shared between employees and robots.